How to request time-off
---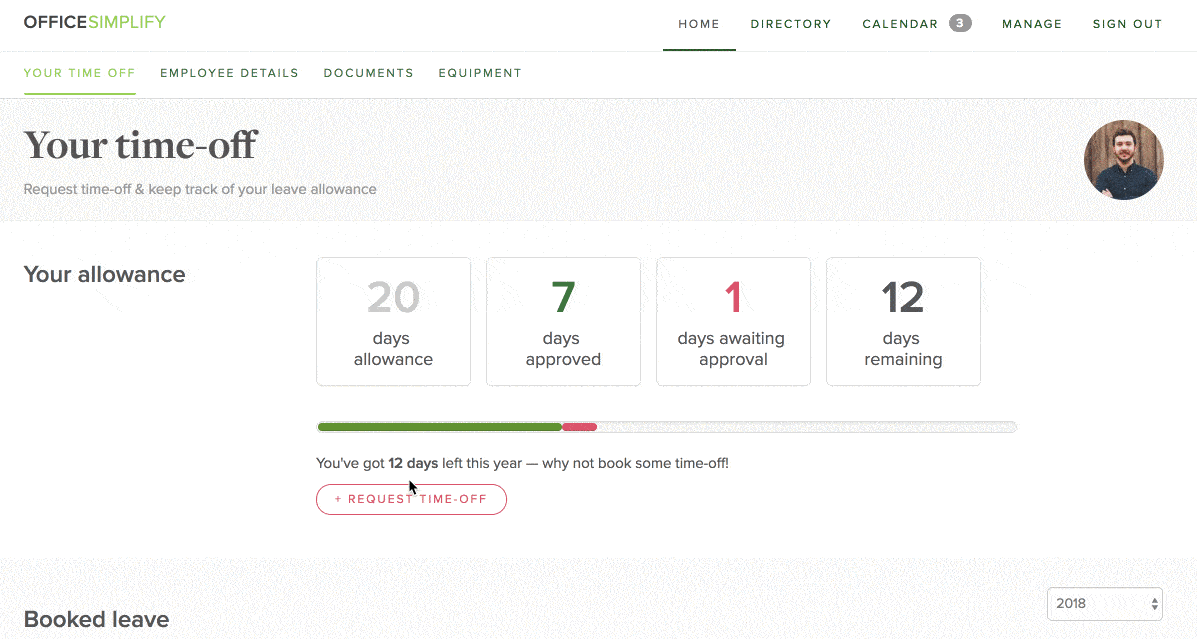 Log in to officesimplify.com
On your dashboard you can view your available allowance, click Request time-off button
Fill in the Start date
If your request is longer than one day, choose Longer and fill in the end date
Select the leave type that best describes this request.
Add an optional description, this is only visible to the manager that is approving your leave.
Finally you can Submit your request.
If your requested leave type requires your managers' approval, OfficeSimplify will notify them about your request with the option to approve or reject. When your time-off request has been approved, OfficeSimplify will also inform you about their decision.
OfficeSimplify makes sure that a decision is made promptly, and we'll take care of chasing your manager for a decision if one has not been made. This means you don't need to chase up your manager.